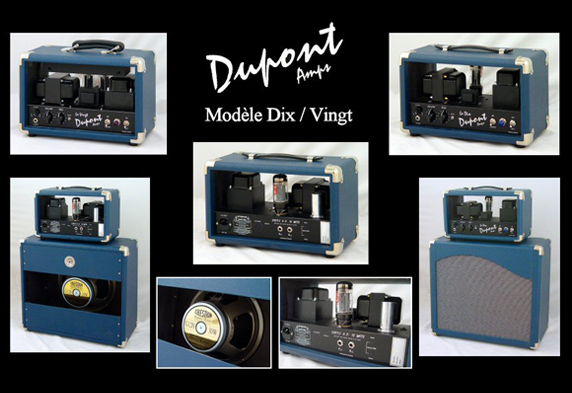 Specifications:
Power Ten: 10 w
Power Twenty: 20 w
PreAmp tube: 1 x 12AT7
Power tube Ten: 1 x 6L6
Power tube Twenty: 2 x 6L6
Rectifier: Diode
Class: Pure CLASSE A
Output: 4 ohm, 8 ohm
Controls: Micro, Volume, Tone, Boost
Cover: Included
Pedal: Option
Reverb: Option
Models: Head, Speaker cabinet
Options: Reverb, Effects loop, Reverb and/or boost footswitch
Download: User's guide
The incredible pure Classe A amplification offers a very clear sound. This american vintage style amps are perfect for the most demanding blues or rock musicians.
As with the majority of our amps, it features the Dupont standard "Micro" input which is adapted for any guitars.