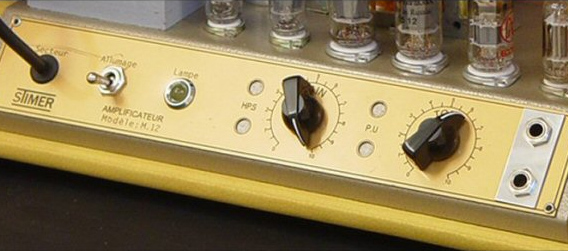 Owner of the "Stimer" brand, we have decided to produce once more this tube amp and preserve the original sound and look.
Completely hand built (with point to point soldering) in our Cognac workshop, it uses a subtile mix of exact copies and original parts (some N.O.S. tubes, New Old Stock).
Connect a "Selmer" style guitar equiped with a Stimer pickup and listen to the magic of that 50s french jazz sound.