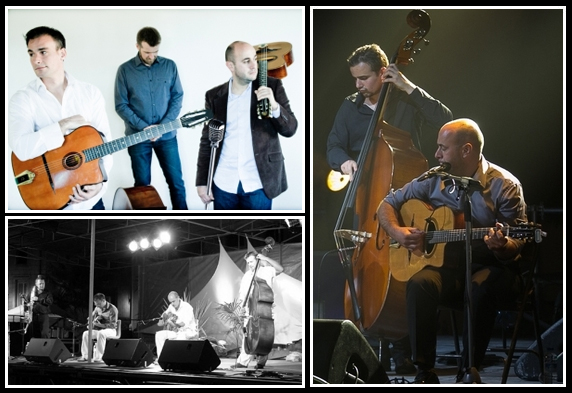 Following in the steps of Django. To feel and pass on the knowledge of the heart.
Lois Coeurdeuil is an accomplished and charismatic guitarist with a very good technique. He brings the audience into his musical imagination with strength and lyricism. He started playing guitar at 16, playing all the repertoires. He soon turned to jazz when he discovers Wes Montgomery, Jaco Pastorius as well as George Benson. He found swing by listening to Angelo Debarre and Moreno Winterstein, forging his own style thanks to their teaching.
In 1999, he formed Cesar Swing and that is the beginning of a long story ...
In Jérôme Leroy, Lois found an amazing saxophonist. Melodist above all, he uses and abuses the Bop vocabulary in his stunning style. The two musicians respect each other enormously. Great friends, they have fun sharing the telling of their story.
Urged on by Mathieu Cesari (rythmic guitar) and Fabrice Hélias (Double-bass), the two soloists converse with their instruments, playing with sounds as we would with emotions.
From its beginning, the band takes inspiration from the modernity of jazz without forgetting its origins. They endeavour to communicate the emotion and to reinvent this music, demonstrating other possibilities. "We can move away from the established pillars of jazz without disrespecting the jazz masters,make our music a living language, not a museum piece."
For over seven years, Cesar Swing, with more than 500 appearances behind them, have made their mark on the French Jazz landscape .
Cesar Swing is a tribute to Django Reinhardt, to gypsy music , jazz ...
Loïs
COEURDEUIL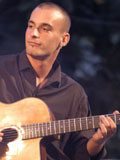 Jérôme
LEROY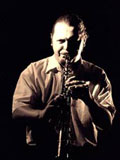 Mathieu
CESARI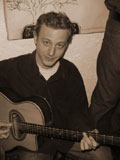 Fabrice
HELIAS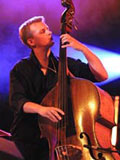 Listen to an extract :
Them their eyes
Que reste-t-il de nos amours ?
Minor Blues
Visit their website : www.cesarswing.com