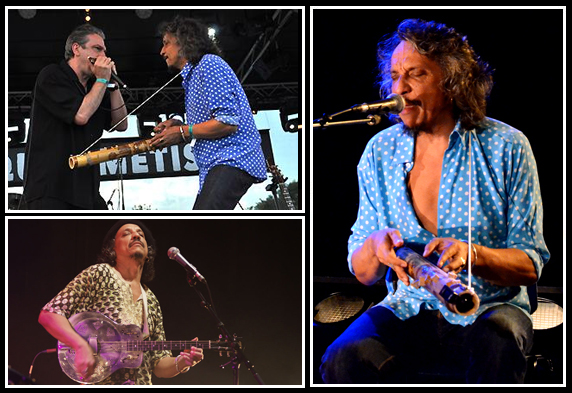 Born in Madagascar in 1956 to a French father and a Betsileo mother, Tao left the island of his birth for France at the age of 12 .
First on Mandolin and then on banjo, it is with his guitar that this street musician finally travelled across Europe for seven years. His meeting with Homesick James was highly significant, as the father of Electric blues became his mentor. He accompanied him on tour in Italy then to Chicago. In 1980, Tao played at the New Orleans jazz festival. This period of initiation continued until 1993. Then he went on tour with Big Walter Horton, Homesick James, Louisiana Red, Grady Gaines and Eddie C.Campbell.
In 1988, on returning to Madagascar he became fascinated with the island's music. He set up a trio playing Madagascan music with Justin Vali and the traditional instrument, the kabosy, took him around the world to Canada, US, Japan and East Africa. His love for his home music brought him to direct the great D'Gary and Jean Emilien, Sengue and Rajery. He also produced records for Ba Cissokko and Sekou Diabaté of the Bembeya Jazz.
Tao has participated in many festivals including Vancouver; Toronto, Winnipeg, Montreal, Austin, Tokyo, "Musiques Métisse in Angouleme" and "Africolor". He plays regularly in Paris music clubs.
Tao Ravao play with Maurice Dupont instruments.
Listen to an extract :
Rivodoza
Marary
Visit his website : www.taoravao.com