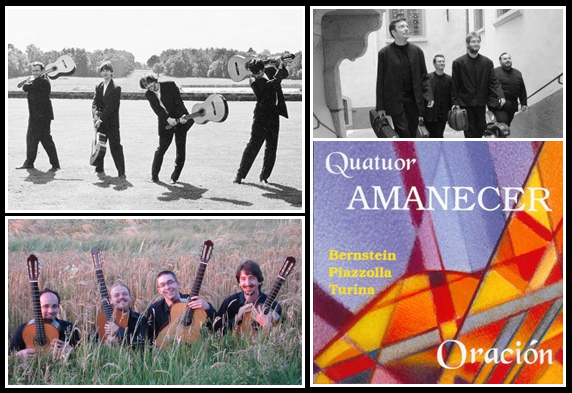 Created in Rennes in 1998 by four teachers from Britanny, this classical guitar quartet is considered one of the best in France. Coming from the major European Schools, such as the Paris National Academy and the Reina Sofia Academy, Madrid, three of these artists play on Maurice Dupont guitars .
In 2002, looking for partners, it was natural that they contacted us for a fruitful collaboration. Since then, our relationship has deepened, both professionally and personally.
Thanks to them, our guitars are now sold in Britanny so it is with great pleasure that we return the complement by offering a direct link to their website, music and the possibility of buying their album .
Listen to an extract :
Prologue West Side Story
Visit their website : www.quatuor-amanecer.com