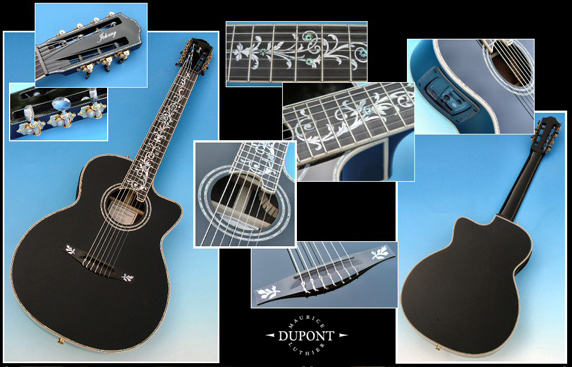 Don't get it wrong, it is not the International French Star who ordered this model, but an anonymous guitar player who is passionate about beautiful guitars and wanted his own model.
Therefore, using the nylon steel string flat top guitar CFN10 as a model, we built the CFN10-JOHNNY by adding a 7 th string, a complete mother of pearl garnishment including bindings, mother of pearl 'Tree of Life' vine inlays and a signature on the headstock. The whole is highlighted by a black colour finish. The machines are individual "Waverly" with black dots. The instrument is amplified by LR Baggs Imix onboard .
The instrument was entirely made by one of our guitar maker.
Preparation of the mould with special single-cutaway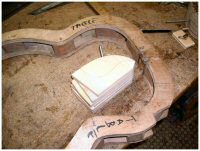 Gluing of the sides in the mould, having been folded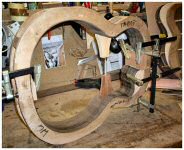 Gluing of the kerfed linings to back and top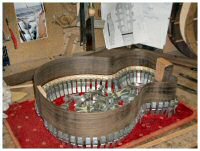 Preparation and gluing of the back with braces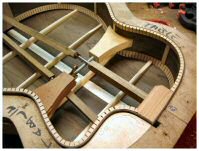 Closing of body after preparation and gluing of the top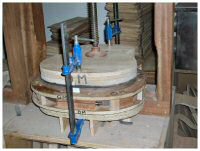 Making bindings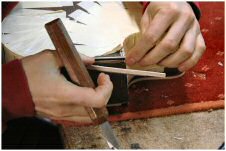 Mother of pearl inlays on top and soundhole rosette
Mother of pearl inlays on headstock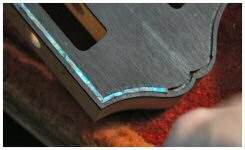 Mother of pearl inlays on headstock and test of the machines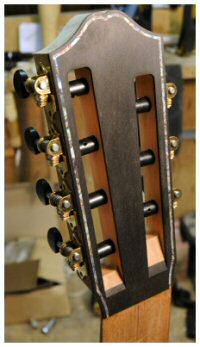 Preparation and inlaying the mother of pearl "tree of life" on the fingerboard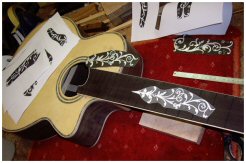 Finally, the varnish