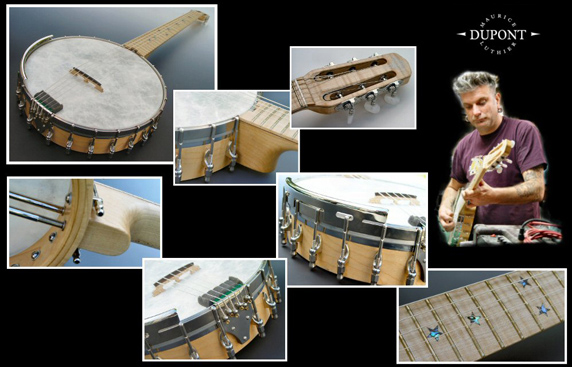 Stephane Sanseverino knows pretty well our guitars as he has been playing on our gypsy swing guitars for a long time. As he also plays banjo, he asked Maurice Dupont to make him one with the particularity of having the neck of a jazz guitar.
Here is the result, the instrument having been made by Maurice himself !
It all starts by making the neck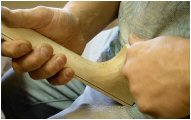 Careful of your fingers !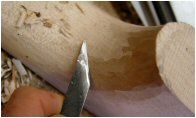 Cutting of the mother of pearl inlay shapes, all by hand !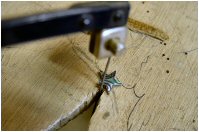 No, Maurice is not angry against a neck that he doesn't like! You have to do the fret slots .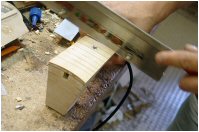 Sanding and put in thickness of the fingerboard .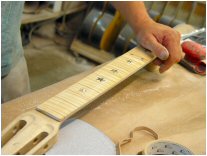 Headstock finishing .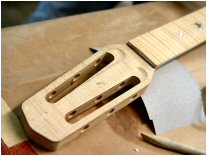 So, Maurice does it remind you of the " assembly kit construction games" of your Childhood ?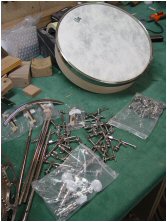 First assembly test to see if nothing is missing!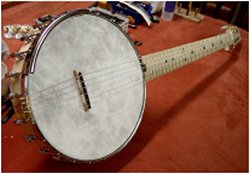 Very meticulous verification of the adjusting between the neck and body.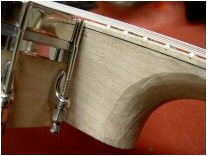 Ok, everything seems fine. Let's dismantle everything and do the finishing .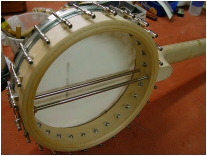 Quick visit of the artist, impatient like a child waiting for his toy. Last adjustment and ...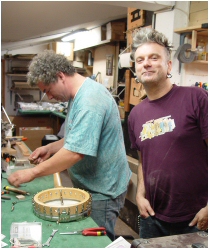 "What a F... sound "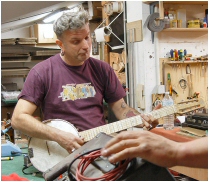 They are really clowning around as children !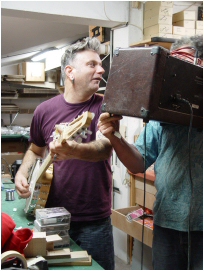 There, two happy guys !
question : Who looks like most a fish ?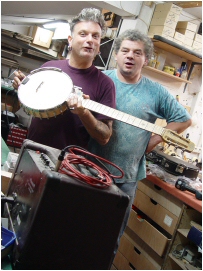 Here it is, the beast on stage !
(picture : Didier Pallages)